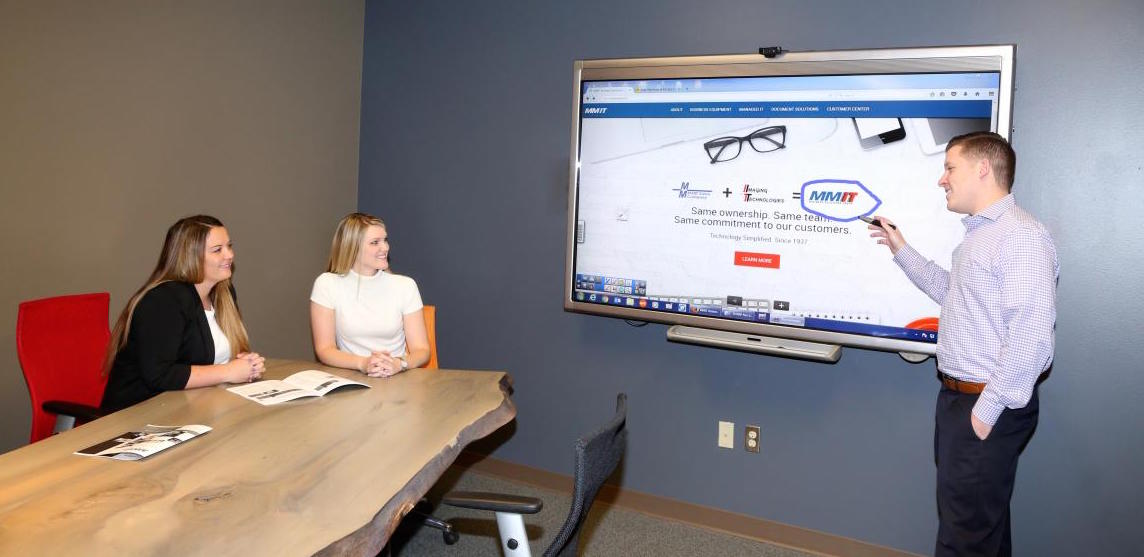 Great Products and Service Since 1937
MMIT Business Solutions Group has been a family-owned, Iowa-based business for more than 80 years. Originally known as M&M Sales Company, Gilbert Minor opened the company in 1937.
In the early days, Mr. Minor had a simple goal: To sell quality products at fair prices. It didn't take long for him to realize that his customers needed effective, dependable service for their equipment too. This combination has allowed us to thrive over the years.

M&M Sales and Imaging Technologies Join Forces
Our stock of office equipment has evolved to keep pace with changes in the business world. In the early days, we sold typewriters and adding machines. In the 1950's, we became the first company to sell and service office copiers in the Des Moines area (that's why we call ourselves "The Original for Copiers and Fax Equipment"). We still offer the very best in office equipment from leading manufacturers such as Canon, Konica Minolta, Lexmark, and Sharp. More recently, we have joined forces with Imaging Technologies to add crucial IT services, IT support, cloud services and network design solutions to our offerings so Des Moines businesses can look to one powerful partner for all their office technology needs.
By continuing to focus on service and innovation, MMIT plans to keep both our own success and those of our clients going in the 21st century.
A Proud Iowa Business
MMIT's dedication to serving the people of Iowa goes beyond just selling goods and services. We care about our community and do what we can to support local businesses and resources.
We're proud participants in the Buy Into the Circle/Look Local First campaign, which aims to improve the economic and social well being of the Greater Des Moines community. In addition to this, we regularly take part in local recycling programs, charitable organizations and community events.
More about MMIT
To learn about our programs, policies and more, check out these pages:
If you'd like to ask us questions, go to our Contact page.