Optimizing Your Network with IT Managed Services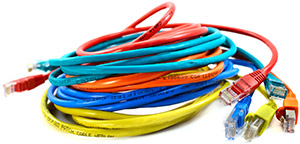 IT Managed Services can help your Des Moines business accomplish a number of important tasks such as backing up your data, securing your network, and optimizing your IT infrastructure. Another benefit of having a fully integrated IT managed services plan is remote monitoring. With remote monitoring, you have a team of experts monitoring your network to identify potential security threats and deal with them in real-time. Perhaps the biggest benefit is cost-savings. Having a reliable partner to handle your IT support objectives reduces your overhead by finding ways to improve your company's efficiency and limit the time spent tackling issues. With MMIT's Business Solutions' IT Managed services in Des Moines, you can:
Construct a secure, reliable foundation for your IT network
Protect your important information
Increase your organization's efficiency
Lower your operating costs
We have a number of IT services such as cloud services, backup, IT support and network design solutions available. Whether it's creating a disaster recovery plan or integrating your print devices with the cloud, our offerings can help improve the way you do business. Finding out which solution is right for you starts with an analysis of your current processes and infrastructure. If you have any questions about IT Managed Services, contact us.