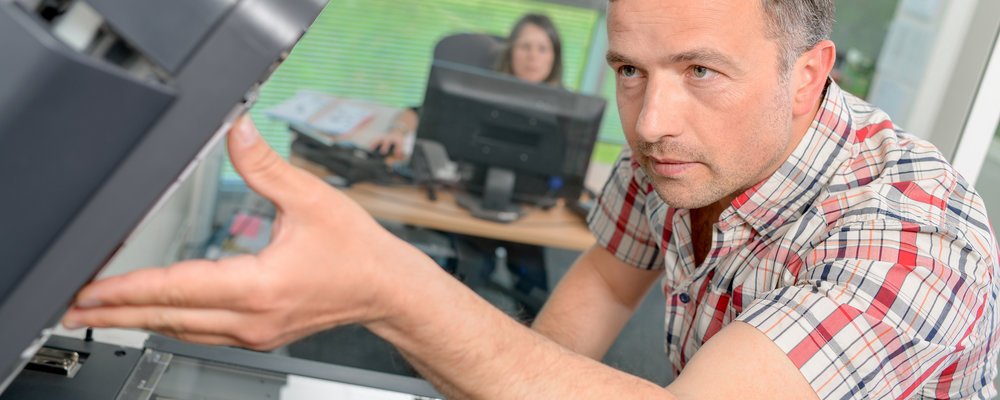 Help for Your Printers After the Sale
At MMIT Business Solutions Group, we realize that you'll have needs after you buy equipment from us. You may encounter issues with your multifunction printers and laser printers or simply need more supplies.
Because we want our customers to succeed with products purchased from us, our printer service and support doesn't stop once we make a sale. We offer repair services in Des Moines and the surrounding area for the printers and copiers we sell to ensure that your business doesn't suffer from equipment downtime. We'll resolve your printer and copier issues and help maintain your productivity.
Advantages of MMIT's Copier & Printer Service
When you bring your printer issues to us, you'll get people who know your equipment thoroughly. MMIT's staff of technicians has extensive printer service experience with the Canon, Sharp, Konica Minolta, and Lexmark devices we sell. And because we're local, we can address and resolve your issues faster.
We stock many brands (Konica Minolta, Lexmark, Sharp, and Canon) of remanufactured and OEM printer cartridges, which allows you to get supplies as quickly as possible. Most orders are available by the next day.
More on MMIT's Business Equipment
If you want to learn more about our available equipment, click the links below:
If you'd like to ask us questions about our Des Moines based printer service, please contact us.