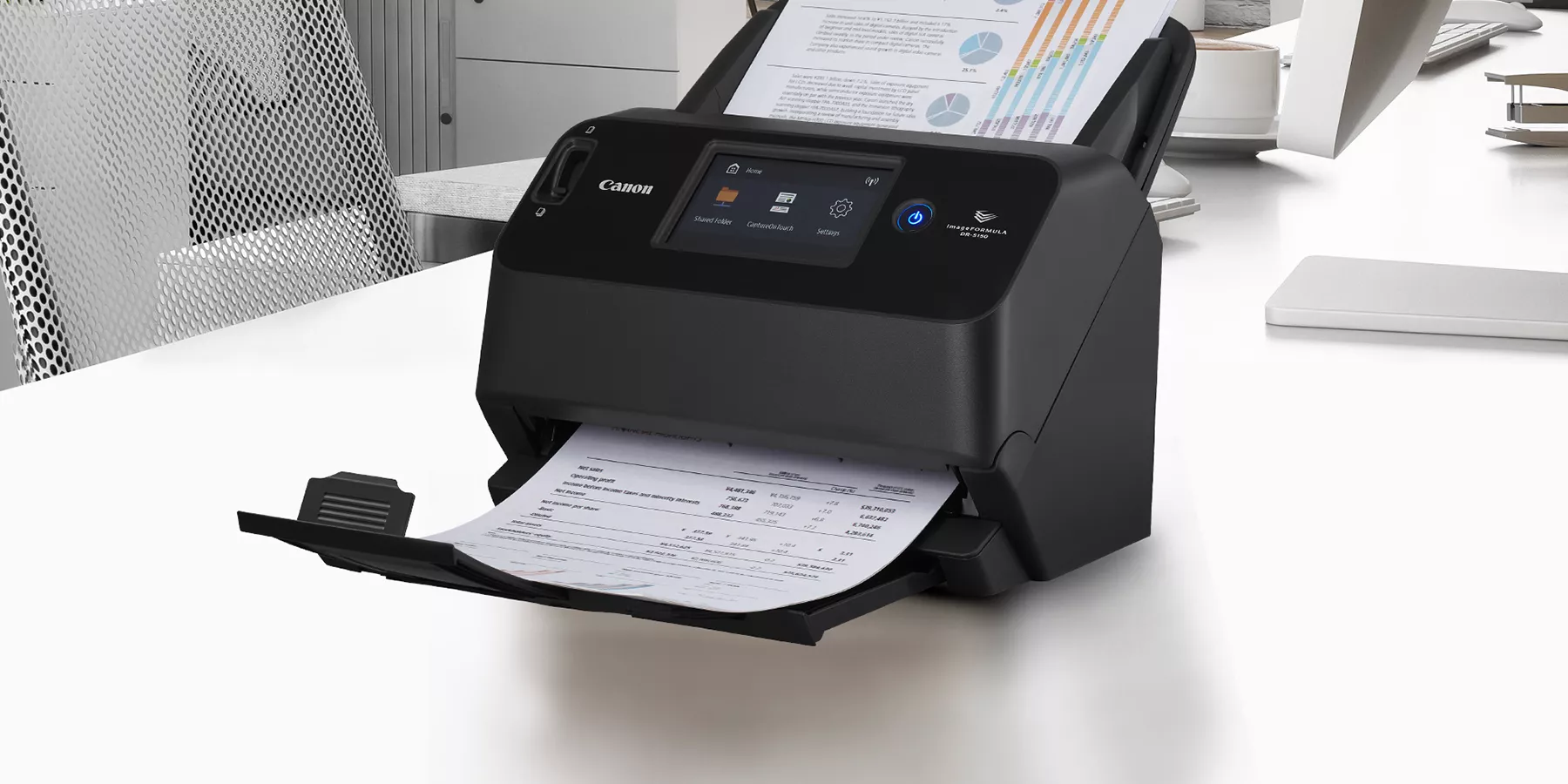 Take Your Documents Digital with Canon Scanners
The internet, cloud services and other technological advances from manufacturers like Canon have opened up possibilities for people to manage information and get work done. By converting your paper documents into digital files, you can save and retrieve your important records easier and share it with others much faster. You can cut down on your document-related costs and trust that you'll have information available whenever your Des Moines business needs it.
Of course, you need the right skills and document scanning equipment to do this well. That's where MMIT Business Solutions Group comes in: We offer a selection of Canon document scanners that allow you to capture your physical documents and convert them to various formats. We can find the right device for your needs and help you boost your efficiency.
Features of MMIT's Canon Document Scanners in Des Moines
MMIT's Canon document scanners come with such useful features as:
Easy-to-use controls
Ability to scan hundreds of pages within minutes
Options to route images and files to email, network folders and other locations
Duplex scanning for greater efficiency
Ability to scan to PDF, JPEG and other common formats
Windows, Linux and Mac OS compatibility
Low-power, environmentally conscientious design
High optical resolution for greater OCR accuracy
Document Scanning Apps and Document Solutions
At MMIT, we do more than just sell Des Moines office equipment. We also offer a variety of document scanning solutions that help you get the most from your devices and your network as a whole. For some examples of our Document Management solutions, click the links below: