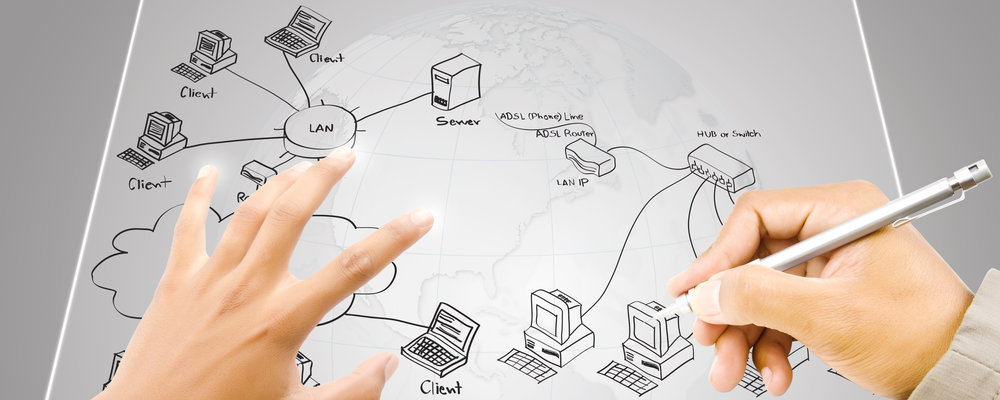 Laying the Foundations for Your IT Network Design
The success of your Des Moines business can depend on how well you set up your network design. The better you plan out and set up your servers and desktops, the more work you and your coworkers can get done. In turn, this efficiency will benefit your customers, your reputation and your bottom line.
MMIT Business Solutions Group has the experience and IT support expertise to prepare your company for continued success with IT Services. With our Network Design service in Des Moines, you'll ensure that your network meets your IT service needs both now and in the future.
Components of Network Design
MMIT can call upon a wide array of resources to design your company's network. We can give you solutions for:
Current IT Services
We can examine your current operations and determine what you'll need from your IT network design right now. From there, we'll work with you to set up your infrastructure.
Future IT Needs
We can help you develop a strategy that anticipates how the needs of your IT services will change as your business evolves.
Data Backup
To ensure that your business stays productive, MMIT offers options for backing up your files and servers. You'll be able to recover quickly in case disaster strikes. For more details, check out our page on Backup & Disaster Recovery.
Network Monitoring and IT Support
MMIT can also watch over your network to make sure everything functions properly. We can monitor your systems and resolve issues with rapid IT support. See our page on Remote Monitoring for more information.
Other Managed IT Services
MMIT has other ways to help you get more work done. Click the links below to learn about our additional Managed IT services:
Contact us to learn more about our Network Design IT services in Des Moines.