Choosing a Small Business Multifunction Printer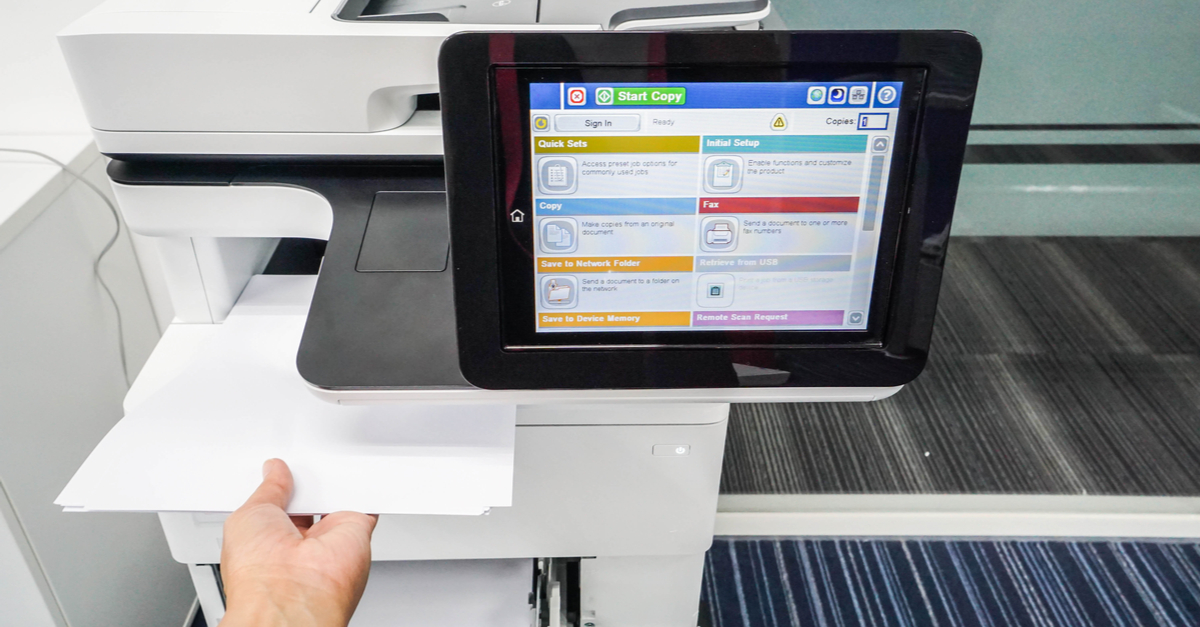 As a small business owner, you need high-functioning office equipment that won't break the budget.
A business operating as a sole proprietorship typically has just one person who owns and operates the company. During the early stages of the venture, it may make the most sense to have a local print shop handle printing, copying, scanning and faxing important documents. As the business grows, outsourcing becomes more of a challenge; high costs and the inconvenience of driving to another location make an in-house solution more attractive.
If your small business has outgrown the inconveniences of outsourcing, it may make more sense to purchase or lease a professional-grade multifunction printer. Here a few things you'll need to consider when making your choice.
Total Cost of Ownership (TCO)
Using a personal inkjet printer as a stand-in for business use may seem like a smart choice on the surface; these units are readily available and boast a price point that's hard to beat. Even so, a desktop inkjet printer produces far fewer pages per cartridge than a laser multifunction printer. Work with a professional equipment provider to determine the page output and TCO when choosing your multifunction printer. You'll enjoy a much higher return on your investment and have access to a multifunction printer manufactured by an industry-leading technology provider.
2. MFP Features
Another reason so many small business owners choose a multifunction printer is their ability to perform more tasks than a single-function printer.
Convenient wireless connectivity.
Print, copy, scan and fax from the same device.
Scan documents to cloud storage repositories.
Secure mobile printing.
Waste-reducing double-sided printing and solutions to choose digital over hard copies.
What's most important for your small business is finding a multifunction printer that meets your requirements and also fits your budget. Contact us at MMIT for a consultation today.