Printer Maintenance Made Simple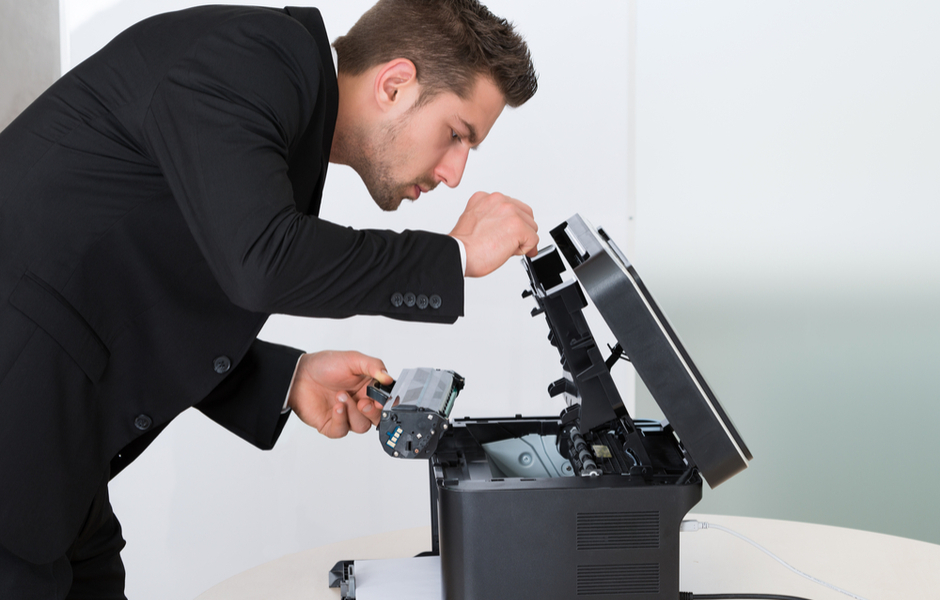 Printers have evolved from an ordinary piece of office equipment to the ultimate, document sharing machine. Because of how advanced multifunction printers are, they only increase in value, even as offices work with less paper. Since these devices are so critical to the daily workflow of companies like yours, knowing how to maintain these machines to get the optimal longevity out of your equipment is vital.
This means that taking care of these devices is a must. With a few, easy tips, you can proactively care for your device to get the most out of it. Here are a few maintenance tips for your printer:
Remove Dust
Dust and debris are often a significant contributor to a printer's issues. Instead of using a can of compressed air, it is easy to remove dust using a hand vacuum. A can of compressed air can often blow dust deeper into your printer, which could cause more damage or be more difficult to remove. Read your printer's manual to see which methods are best for cleaning the ink or toner cartridges.
Clean the Printer Heads
If a document comes out with streaks or smudges and your ink is full, there is a good chance your printer heads are clogged with ink or debris. Some models come equipped with a self-cleaning feature to remove debris from the printer heads, and others require you to clean them manually. Consult your manual to see which functions your printer has for self-cleaning.
Print an Occasional Blank Page
If you print a blank sheet of paper on occasion, the document will collect any dust or debris throughout your printer, saving you the hassle of finding it on an important print.
Purchase a Maintenance Kit
A maintenance kit will give you the tools needed to clean and upkeep the different areas of your printer. These kits come with some different tools and supplies to clean your printer of any dust and debris.
Ongoing maintenance will keep your printer running smoothly and effectively. These simple steps will save you time and the headache of constant roadblocks because you don't take care of the printer. To learn more about printer maintenance, contact MMIT Business Solutions Group today!