Your Multifunction Printer and Mobile Printing—A Winning Combination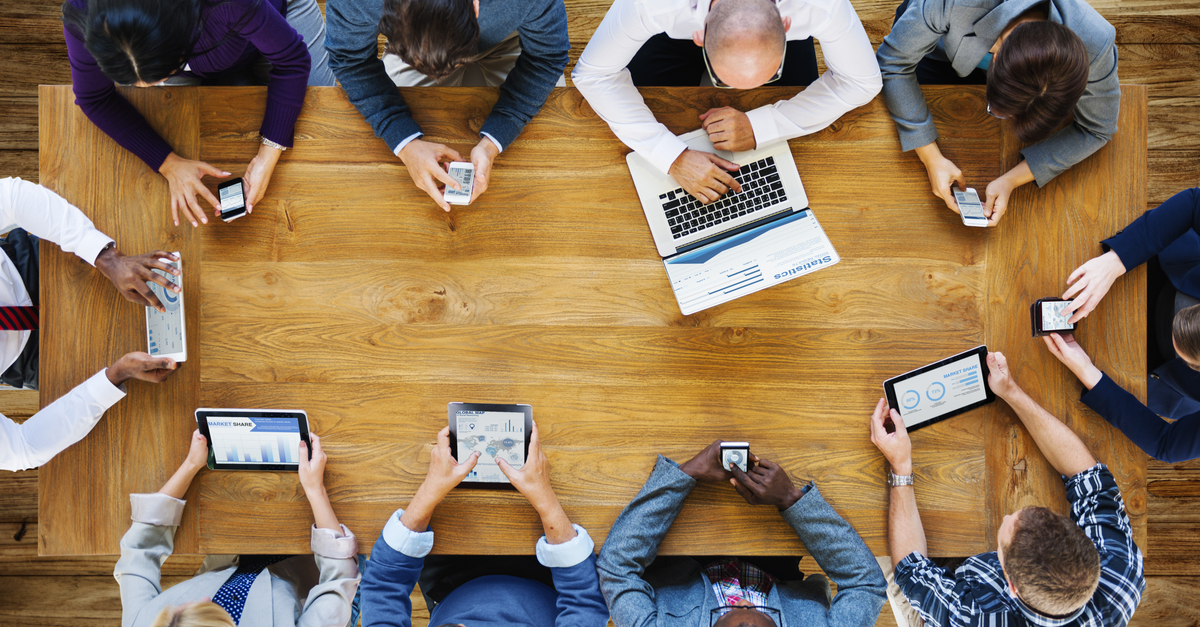 Has your company provided a mobile printing solution for your employees? A mobile printing solution and a compatible multifunction printer can help employees accomplish more both in the home office and while they're on the go.
More Benefits
Print mobility for your staff can change how your employees accomplish their daily tasks, and it provides a host of other benefits as well.
1. Accomplish more throughout the workday.
When employees can print essential documents from their phone or tablet with any time and anywhere flexibility, this gives them more time to focus on the job at hand.
Print from any location or compatible multifunction printer across your organization.
Print documents at a client's office to speed up contract negotiations or business proposals.
Print documents for potential clients at a conference or trade show.
Print documents at hotel business centers.
2. Protect your documents.
If you're concerned about print security, a mobile printing solution can help protect your confidential documents. A mobile printing solution with password controls and authentications can keep unauthorized users from viewing or stealing your confidential documents.
3. Improve customer service.
Give your customer service staff the ability to pull up a document from the cloud and print it immediately on your multifunction printer for a customer to view. A mobile print solution means your customer service staff doesn't need to be behind a desktop computer to serve the customers that come through your door each day. Security features keep the information confidential, giving customers the assurance they need that you care about protecting their private information.
A state-of-the-art multifunction printer and a mobile print solution is a winning combination proven to enhance productivity and protect confidential documents. If you'd like a demonstration, get in touch with a staff member at MMIT Business Solutions Group to set one up today!