Form and Function: The Many Benefits of a Multifunction Device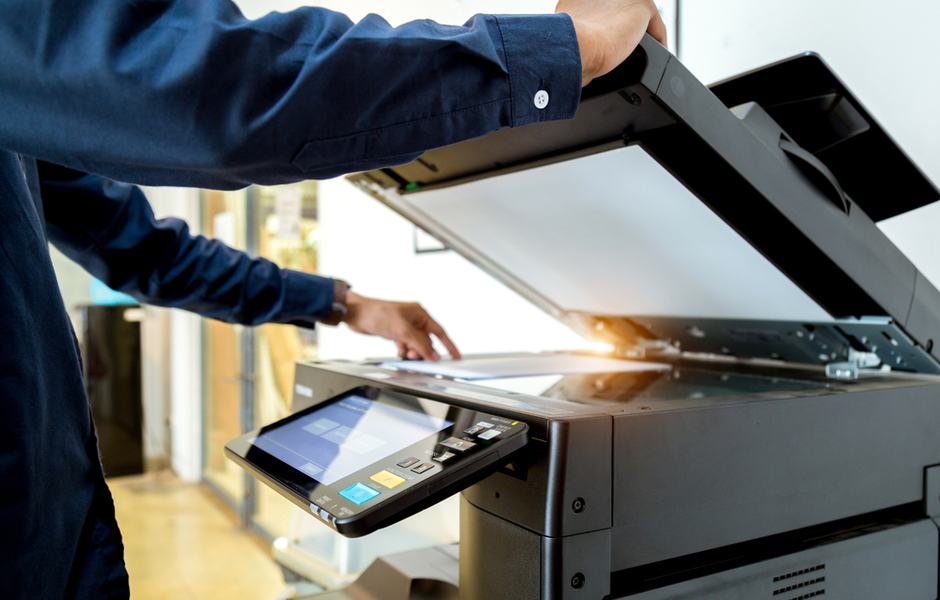 There are a lot of variables involved when it comes to buying a multifunction printer. Of course, the cost is a big factor, but there are many other concerns to keep in mind when you are investing in print equipment.
Here are some things to explore:
Print Considerations Although an MFP can do much more than just print, printing is most likely to be its primary use in the office on a daily basis. So, when researching a multifunction device for your office, consider how often your employees print and the types of documents that will be printed.
MFPs can print up to thousands of text documents daily, but what types of media are you printing and what style of materials are you printing on? If your needs are basic, a black-and-white option might work for you, but businesses with more sophisticated needs can opt for a full-color device that can create cutting-edge digital prints.
Copying and Scanning Depending on your specific business, copying is likely the second most popular usage. Multifunction printers can create high-quality copies in color or black-and-white, single-sided or duplex. Just as with printing, MFPs support a wide range of paper types.
Scanning is another huge benefit of a multifunction device. Capture high-resolution images and text and send to pre-approved contacts directly from your printer or save them to your network. Document scanning often eliminates the outdated method of faxing documents — simply scan and email images, text files, and more.
Network Connections With networking capabilities, multifunction printers let you print from desktops connected to a server, USB connection, or wirelessly. Since so many different employees work from various devices, this valuable feature allows access from desktops, laptops, tablets, and smartphones. Businesses no longer just run from the office, connected devices, and networked printers are a must in the current climate.

Cost Considerations The total cost of ownership is an important thing to consider when choosing a multifunction printer. TCO includes the cost of the machines as well as the expense of supplies, maintenance, and more. Managed print services are a great way to secure your print environment and ensure costs don't spiral out of control.
Ready for an MFP or have questions on managed print? Answers are just a click away!.